All content on this page is free to be downloaded, played, and crafted with for personal use!
BOUNTY | A Fruiting Bodies Tarot Coloring Page
A sneak peak illustration for the continually unfurling
Fruiting Bodies Major Arcana Tarot Deck
collaboration with Rikki Longino at
The Mobile Moon Coop
. Perhaps a print-it-yourself outline of a bodacious harpy, cow, turkey, mushroom, chimera lady for you to color in as you like will help you through your day --may you be filled with thoughts and feelings of the various ways in which your cup overfloweths whilst you fill it in!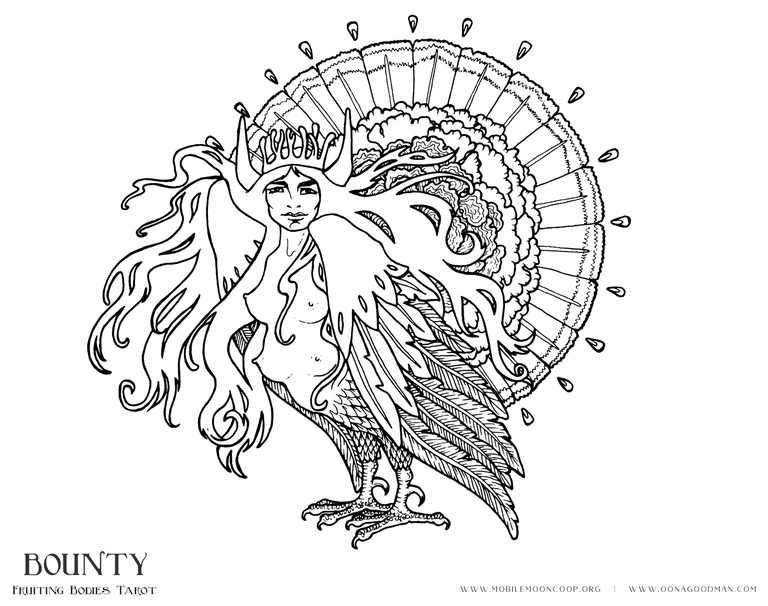 You can download this file for free here:
BOUNTY | A Fruiting Bodies Tarot Printable Postcard Sheet
Here be an 8.5" x 11" page size printout of a 4-up postcard of the Bountiful harpy in black & white for you to print out at home*, color in, cut into 4 postcards, write a love(ly) letter to a pal, and send them off in the mail during these stay-at-home times. Reach out to someone! Support the Postal Service!
-Guide lines are removed on the PDF download. Cut the page in half on both edges.
*printer setting to Quality and on cardstock paper recommended!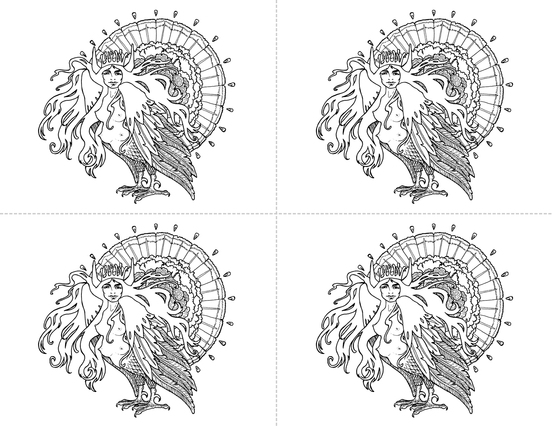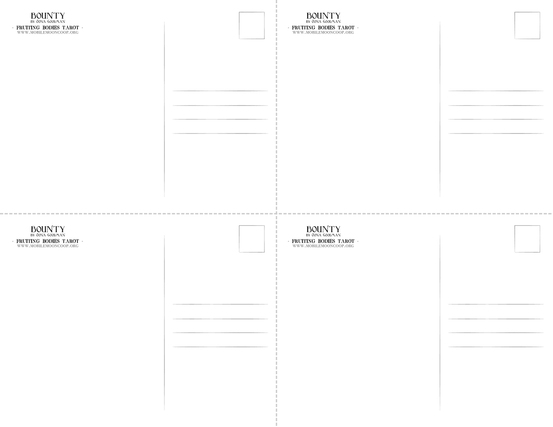 You can download this file for free here: