Oona is currently on vacation. Any orders placed between June 7th - 21st will not be shipped or ready for pickup before June 23rd.
Thank you for your patience!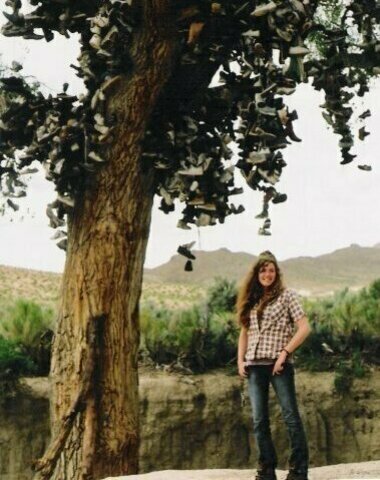 Oona creates artwork to transport the viewer through various realms, exploring the themes of nature, symbolism, the subconscious, magic, and how humans fall into and around these concepts; art being the figurative bridge for crossing over the perceptual chasm.
Oona was born and raised in rural Indiana, USA and spent most of her childhood on the high seas of surrounding mono-crop fields. She enjoyed an isolated home life juxtaposed wildly by the loud abundance of her many, many siblings and swarms of lady bugs.
Initially focused on two-dimensional drawing and painting, she has in recent years been flexing performative and public art muscles with great enthusiasm.
Exploration of macro+microcosmic & inner+outer parallels is a perennial fascination, be that through human-natural world relationships, waking-dream life, or mythical-real existence.
​She is a former member of
The Mobile Moon Coop
, based in Salt Lake City, which is a female and queer led collective that strives to aid communities and ecosystems through education, empowerment, and botanical stewardship. In collaboration with the founder, Rikki Longino, they are also working at present on a Major Arcana tarot deck called
The Fruiting Bodies Tarot
, which will be finished when it is complete ;) .
​Oona is also highly committed to the environment, social justice and community resilience. Oona recognizes that she currently lives on occupied Meškwahki·aša·hina (Fox), Peoria, Anishinabewaki, Bodéwadmiakiwen (Potawatomi) land. She makes every attempt to use found and/or natural materials for her pieces to both not contribute to endless consumption, as well as creating art that is safe for her to work with, the audience to enjoy, and the land to consume when it gets left outside by accident (or on purpose!). If you are a part of something larger than yourself and "
doin' the good work
", she'd love to work with you in whatever capacity you are able.
Oona fills the rest of their time gardening, growing herbs, becoming infatuated with fungal phenomena, brewing potions, going on nature walks, spending quality time with lovely people, bicycling, lying about like a philosophical lump pondering life's mysteries, and writing about herself in third person like someone else wrote this...
If you find yourself interested in contacting her with questions, concerns, commission inquiries, collaborative proposals, or whatever reason really, you may do so through the
Contact
page.
*Photo taken by Bryce Westman